Welcome to aitway online !


Since 2008, we had a retail shop inside Tanjong Pagar MRT station. We have moved to International Plaza start from 19 FEB 2014.




A look inside the retail shop, our former business base.
Since 2014, we have moved to International Plaza, Level 3,
a building just upstairs of our old premise.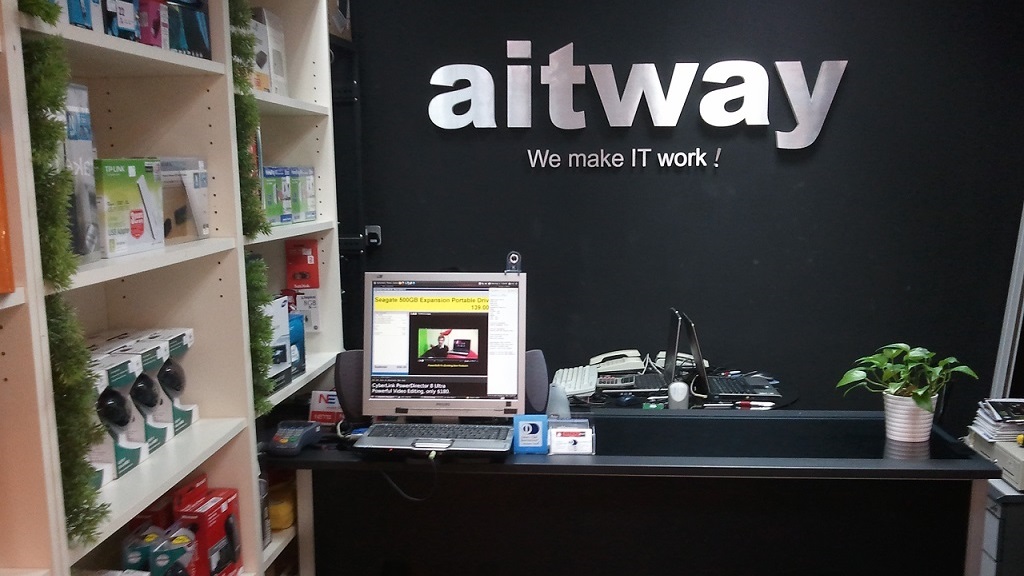 Now we are here, at International Plaza level 3.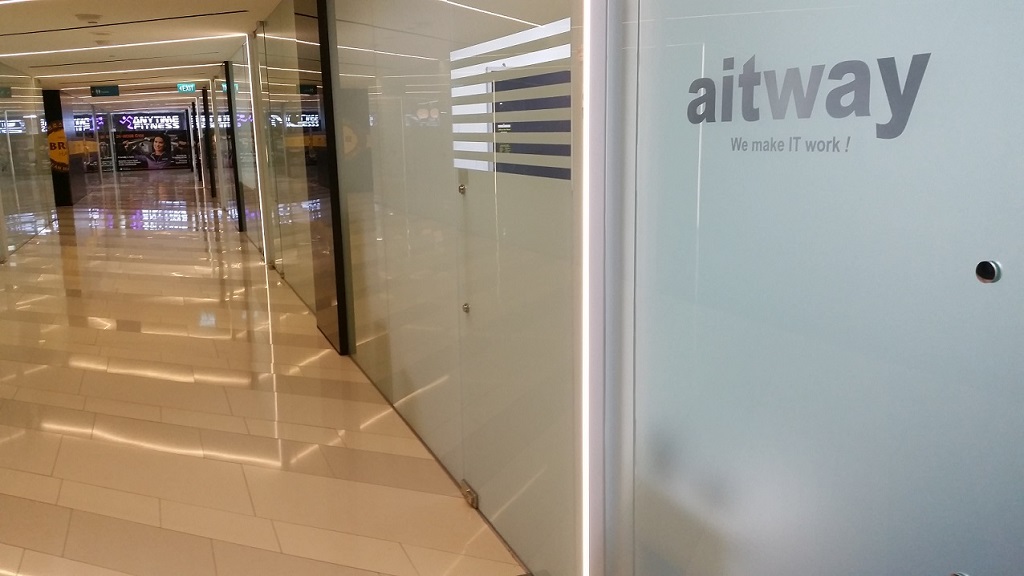 We are computer and network solutions services provider based at Tanjong Pagar, near the MRT station. With this strategic location, we always provide relatively fast and quick respond for nearby clients/customers. Since year 2008, we started our business as a retail shop in Tanjong Pagar Xchange, the small shopping centre operate within the MRT station, 6 years there had made us one of the well-known computer and IT services centre near the CBD. Start from 19 February 2014, we have moved to International Plaza, our e-shop is online now and we have no more retail outlet , we restructure our business to focus on IT solutions and services.
歡迎来到 aitway.com !
本店專門提供 電腦/計算機 、網絡和多媒體 相關方案的服務,地址在市區丹戎巴葛凱聯大廈內,底下層就是丹戎巴葛地鐵站。位處策略性地點允許我們提供相對快速的服務給附近的客戶。2008 年,我們在丹戎巴葛地鐵站內的購物中心開設了一間零售店,經過 6 年的繁忙門市生意已經讓 AITWAY 在市區有一定的知名度。由於無法繼續租約,2014 年 2 月 19日,我們才搬到凱聯大廈,沒有了門市生意但我們繼續在此網站 賣一些產品 ,我們也重組了我們的生意策略,專注提供上門 IT 服務和諮詢。

We make IT work



We make these work : Network solutions, server ( Windows domain, file server, MS Exchange mail server, Linux, Virtual Private Network / VPN ), desktop & Laptop repair, data recovery, IP Camera, network storage, antivirus solutions, Firewall & VPN solutions
All services inquiry are welcome, normally we will do quick respond for area near Tanjong Pagar, Reffless Place, City Hall, Orchard, Chinatown, Outram Park, Tiong Bahru etc. CBD area.



AITWAY SYSTEM LLP
Mailing address :
10 Anson Road #26-04
International Plaza
Singapore 079903

Visit us at Level 3, unit 03-50 @ International Plaza, WhiteWinds Business Centre, 10 Anson Road.
T: (65) 62211173 email : sales @ aitway.com